Door Construction
FEATURES & BENEFITS SECURITY :
Anti-theft, Tamper proof
WEATHER RESISTANT :
Rust, termite, water, heat, chemicals and deformity proof.
APPEARANCE :
Wooden appearance.
ENERGY SAVING :
Dust, heat and sound insulation.
EFFECTIVELY VALUED :
Multiple benefits of wood, metal and plastics without its inherent disadvantages.
RANGE OF SIZES AND MODELS :
Unique designs and shades with standard sizes.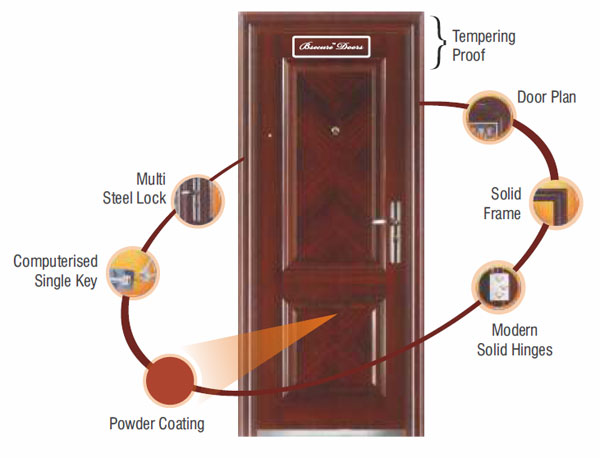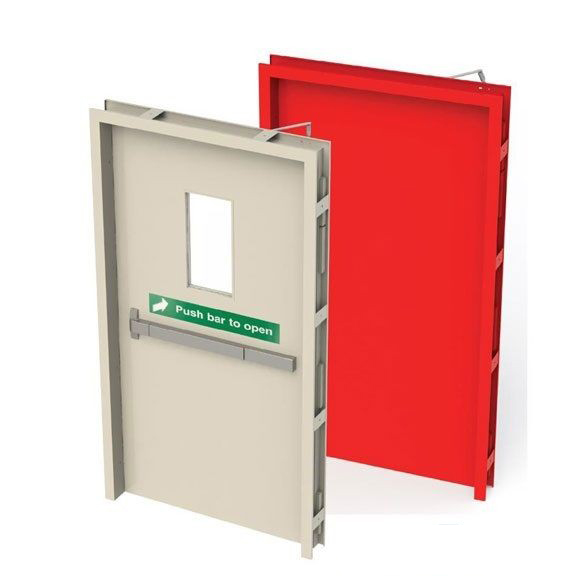 Bsecure Door Cross Section
Specification & Sizes
MODLE
SIZE (ft)
SIZE (mm)
AFO 312 / AFO 318
AFO 343 / AFO 340
Single Leaf
6.75 ft x 3.18 ft x 0.16 ft
7 ft x 3.18 ft x 0.16 ft
7 ft x 3.5 ft x 0.16 ft
2060 mm x 970 mm x 50mm
2133 mm x 970mm x 50mm
2133 mm x 1066 mm x 50mm
BSO 393 (DID)
6.75 ft x 3.18 ft x 0.16 ft
7 ft x 3.15 ft
7 ft x 4 ft
2060 mm x 970 mm x 70mm
2133 mm x 970 mm x 70 mm
2133 mm x 1219 mm x 70 mm
CSO 343 Mother & Son
6.75 ft x 3.95 ft x 0.21 ft
2060 mm x 1200 mm x 70mm
CSO 393
Mother & Son (DID)
6.75 ft x 3.95 ft x 0.21 ft
2060 mm x 1200 mm x 70mm
CSO 336 (Two Leaf)
6.75 ft x 5.24 ft
2060 mm x 1600 mm x 70mm
MDF /PVC
2.29 ft x 6.85 ft
2.95 ft x 6.65 ft
2000 mm x 700 mm x 32/ 36mm
2000 mm x 900 mm x 32/ 36mm
STEELWOOD DOORS
2.29 ft x 6.85 ft
2.95 ft x 6.65 ft
2000 mm x 700 mm x 32/ 36mm
2000 mm x 900 mm x 32/ 36mm
Single Leaf Door Models
Two Leaf Door Models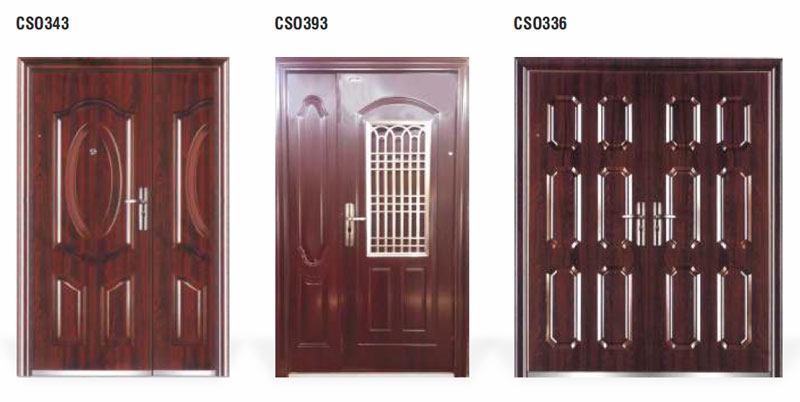 Fire Door Models