SPARES FOR DOUBLE ROLLER GINNING MACHINE
We are renouned for our high quality parts for Double Roller Ginning Machines.
Some machined items for Double Roller Gins
MANIFOLD BLOCKS
Manifold blocks used for space saving connections of number of directional control valves to common delivery and return line are the basic components of any hydraulic systems / power packs. Bajaj manufactures manifold blocks from
Manifold for Baling Press
GEAR BLANKS
Our gear blanks are known for their precision based engineering and reliability in performance. We are into manufacturing of standard and custom made gears, designed and developed throughly by intensive research. We are exporters of gear blanks to International cleints.
Gear Blank for HENSHEL Germany
WIND MILL SHAFTS
We have developed wind mill main shafts for VESTAS RRB, a pioneers in wind energy since 1982.
TURBINE HOUSING
We machine turbine housings for TATA Holset.
GEAR BOX ASSEMBLY
We supply casted gear boxes duely machined ready for assembly to International clients.
HEAD SPIGOT, BALANCING MASS & HAND GRANADES
We are suppliers of various machined components to Ordanance factory Nagpur major of these comprise of Spigots and balancing masses.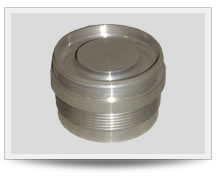 Hand Granade without Amunition
OIL FAN ASSEMBLY
We have developed oil fan assembly for application in railway wagons.
AUTOMOTIVE HUB
We supply Automotive Hubs to international brands.
WINDER CAM
We are suppliers of Winder Cam used in tape plants of plastic reels. These winder cams are supplied all over India for application in woven sacks.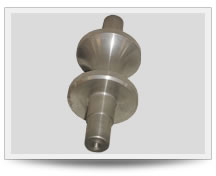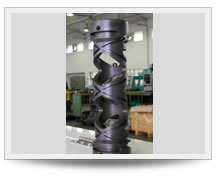 OTHER MACHINED COMPONENTS
Few other machined components for various applications have been shown below