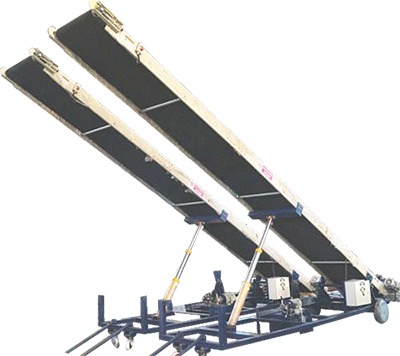 Its unique design for loading and unloading of 10 to 50 kg bags or cartons makes it a favorite in Packaging, Logistics handling and Grain Handling industries.
Having a minimum feeding height of 300 – 500 mm and a maximum 3- 4.5 Meter height makes it very competent for loading to and unloading from the Trucks.
Entire conveyor is mounted on an easily maneuverable trolley. A 2 HP Hydraulic Power Pack takes care of the raising and lowering. Imported German makes control Panel with IP 65 enclosure and Variable Frequency Drive of reputed make ensure efficiency. Designed for 500 bags per hour. The Truck Loaders are not standard. They can be made as per the requirement of Customer and the available Infrastructure.
Features:
Designed to suit requirement of the customer
Time saving in loading and unloading
Reduce Labour Fatigue
Light weight
Easily movable
Compact & user friendly design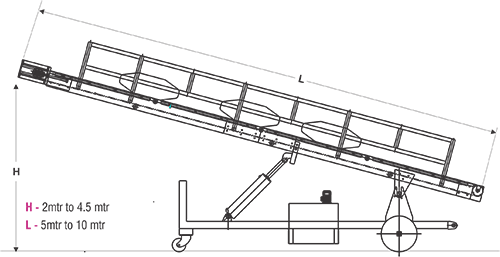 ELEVATION VIEW IN RAISED POSITION