Modern Fabrication Infrastructure commited to produce best equipment, large sized project fabrication with zero OR no defects is the reputation built over by Bajaj after serving the ginning industry over the years.
We specialize in steel & stainless steel fabrication with very high quality standards. Our machine tools consists of ultramodern metal cutting, forming & welding technologies. Our cluster of fabrication machineries comprise of
Metal Cutting : CNC Plasmas for profile flat metal cutting, Mitre saws , hydraulic band saws & iron worker for structural members.
Sheet Metal Forming : CNC Press Brake, hydraulic Shearing machines, power presses, special dies, toolings & fixturings.
Welding : Orbital welding machines, MIG, TIG , SPOT welding, ARC welding transformers and rectifiers.
Glimpses of our fabrication and sheet metal facilities have been shown here…
Our sheet metal working area
Welding area
Radial drilling area with number of heavy duty radial drill machines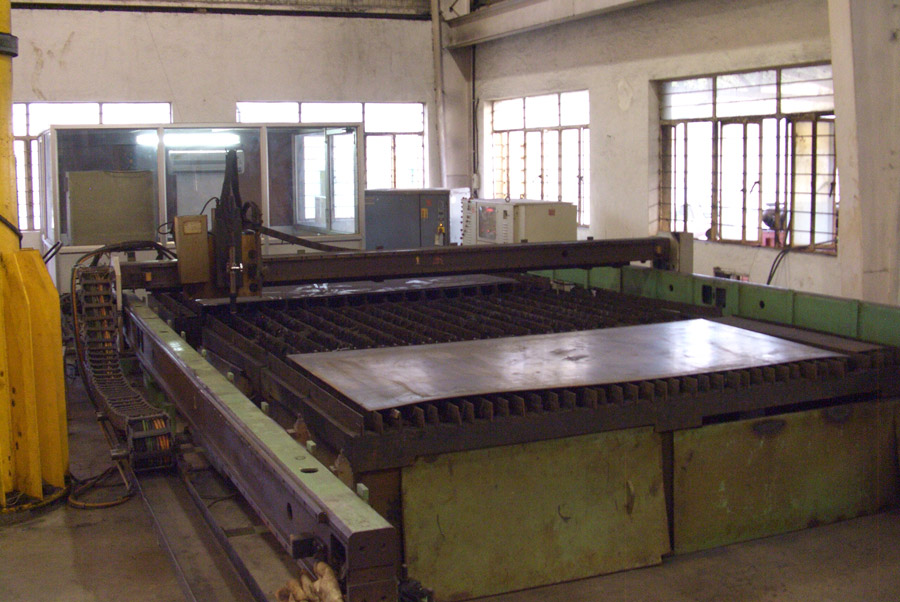 CNC Plasma Cutting
Plasma Cutting upto 38mm thickness
Gas Cutting upto 100mm thickness
Orbital welding of hydraulic cylinder
Pipe Cutting & Bevelling
Maximum Pipe Dimeter -500mm
Hydraulic shearing machines available to cut upto 20 mm thick plates